Welcome to HPI Direct, a Business Partner with JetBlue. By accessing this site, as a Crewmember, you are responsible for securing your log-in information and will be responsible for all the activity under your account. Access to the Uniform system is restricted to authorized users only. Unauthorized access, use or modification of this system or of data contained herein may constitute a violation of US criminal laws.
For login assistance please contact HPI Direct by clicking
on the live support link or calling the number listed below.
833-329-4384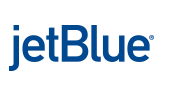 Please Note: If your initial order was placed via the Preorder tool;
You will need to register as a New User.
*JB required in caps before number
New User?
With an account, you can move through the shopping process easier. Sign in below.
Register